Sanjeev Khanna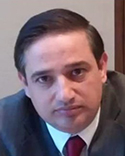 Sanjeev Khanna is vice president and the overall head of TCS's sales teams in the U.S. for a cluster of industries, including travel, transportation, hospitality and retail, consumer goods, telecom, media, high tech, and professional services.
Sanjeev has over 23 years of professional experience in the IT services industry and has been with TCS for the last 18 years. He has grown through the ranks and has held various senior management positions. He has successfully acquired and grown some of TCS's largest customer relationships.
Sanjeev is known for his passion for sales, team building, and collaboration. He loves playing cricket and keenly follows American football. He resides in Seattle with his wife and 2 children.