Scott Berman '84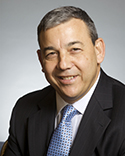 Scott Berman '84
Principal,
Real Estate Business Advisory Services
Industry Leader, Hospitality & Leisure
PwC
Scott Berman is the industry leader of the hospitality and leisure practice of PwC and a principal in the real estate business advisory practice in Miami. Berman is a specialist in the field of hotel and resort development and operations, with 25 years of experience providing consulting services in the United States, South America, Central America, Mexico, the Caribbean Basin, Europe, the Far East, and the former Soviet Union. He has experience with a multitude of leisure-time and tourism-related projects including hotels and resorts of all types, cruise lines, vacation ownership and resort residential development, recreational facilities such as spas and marinas, cruise ships, casinos, theme parks, and other public assembly facilities.
Berman holds a BS from Cornell University's School of Hotel Administration. He is the former chair of the Urban Land Institute Hotel Development Council (HDC), and remains an active member. He serves on the board of directors of the American Resort Development Association and the advisory board of the Center for Hospitality Research; is chairman of the Industry Relations Committee for the Greater Miami area and the Beaches Hotel Association; and is a member of the International Society of Hospitality Consultants.
Berman has appeared on CNN's Inside Business as a leisure industry expert and is frequently quoted on hospitality issues in the Wall Street Journal, USA Today, the New York Times, Forbes, and a variety of industry publications.