Yiwei Li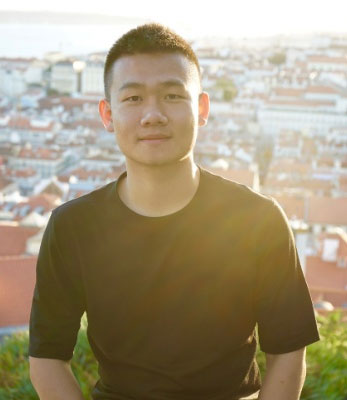 PhD Student, Services Marketing
455 Statler Hall
Ithaca, NY 14853
Phone: 607.229.7622
yl2325@cornell.edu
Research Interests
Customer varied behaviors, customer engagement, and customer experience in the tourism and hospitality setting. Specific interests include but are not limited to:
Patterns and motivators of customer varied behaviors
Cruiser experience
Chinese outbound tourism market
Publications
Li, Yiwei and Robert Kwortnik (2017), "Categorizing Cruise Lines by Passenger Perceived Experience," Journal of Travel Research, 56(7), 941-956.
Lynn, Michael, Michael Giebelhausen, Sheila Garcia, Yiwei Li, and Isara Patumanon (2016), "Clothing Color and Tipping: An attempted Replication and Extension," Journal of Hospitality and Tourism Research, 40 (4), 516-524.
Manuscripts In Preparation For Submission
Li, Yiwei And Robert Kwortnik, "Chinese Tourism To The United States: The Role Of Perceived Cultural Similarity And Traveler Personality."
Lin, Zhen, Yiwei Li, And Rohit Verma, "The Overall Perception On And The Intention To Use Telemedicine: A Comparison Between Frequent Travelers And Non-Frequent Travelers."
Han, Xiaoyun, Yiwei Li, And Robert Kwortnik, "Customer Engagement In Online Tourist Communities."
Research In Progress
"The Patterns of Cruiser Varied Behaviors."
"Why Do Cruisers Change Brands? An Exploratory Study."
"Connecting Customer Engagement, Employment Engagement, And Company Culture: A Multilevel Structural Equation Model." (with Xiaoyun Han)
"The Timing and Subjectivity Effect Of Servers' Words On Diner Experience." (with Brian Wansink)
Conference Presentations
Li, Yiwei and Robert Kwortnik, "Chinese Outbound Travelers' Perceived Cultural Similarity Towards The American Culture Influences Their Willingness To Travel To The United States," 23rd Annual Graduate Education and Graduate Student Research Conference in Hospitality and Tourism, Fort Worth, TX, 2018.
Lin, Zhen, Yiwei Li, and Rohit Verma, "The Overall Perception On and The Intention To Use Telemedicine: A Comparison Between Frequent Travelers And Non-Frequent Travelers," 23rd Annual Graduate Education and Graduate Student Research Conference in Hospitality and Tourism, Fort Worth, TX, 2018
Teaching Experience
Experiential Marketing: Consulting and Research Method (Instructor)
School of Tourism, Hainan University, China
Undergraduate Required (41) / Elective (218)
Winter 2014: Excellent Evaluation
Experiment Designs (Guest Lecturer)
School of Hotel Management, Shanghai Business School, China
Spring 2016
Marketing Management for Services (Teaching Assistant)
School of Hotel Administration, SC Johnson College of Business, Cornell University
Spring 2017
Integrated Marketing Communication (Teaching Assistant)
School of Hotel Administration, SC Johnson College of Business, Cornell University
Fall 2017
Education
PhD: School of Hotel Administration, SC Johnson College of Business, Cornell University (expected May 2019)
MS: School of Hotel Administration, SC Johnson College of Business, Cornell University
BBA: Central University of Finance and Economics, Beijing, China