Tuition & Financing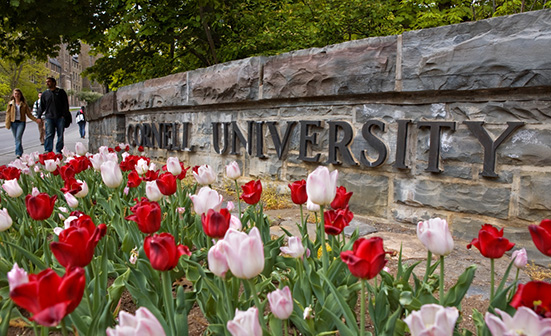 Ezra Cornell's founding vision—a university where "any person can find instruction in any study"—holds true today. Cornell is committed to providing educational opportunity and access. Cornell offers need-based financial aid to qualifying US citizens and eligible non-citizens, and can offer need-based aid for many international students. The Office of Financial Aid is available to provide guidance, support, and information for students and families interested in the financial aid process.
Cornell awarded more than $297 million in institutional grants in 2020-2021, defraying tuition and living costs for undergraduate students with financial need. The average need-based Cornell grant award for a first-year student was $44,000. More students than ever are able to graduate from Cornell with little to no debt, and about half of all undergraduate students receive substantial financial aid in the form of Cornell grants – this is free money that does not need to be repaid. Cornell understands that everyone's financial situation is unique and there are no one-size-fits-all solutions. Financial aid packages can comprise grant funding, work-study, and loans.
You are making one of the most important investments of your life.  If financial assistance is important to your ability to afford a Cornell education, we encourage you to apply for aid.
For more information, consult the Office of Financial Aid.