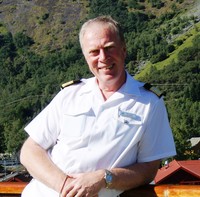 Neill Sharer
Food and Beverage Director
Princess Cruises
United States
Neill Sharer
1 Star

2 Stars

3 Stars

4 Stars

5 Stars
This course was one of the best things I have done not only in my career, but in my life!
I thoroughly enjoyed the course, and Cathy Enz was nothing short of brilliant!
I had a flight from Australia which lasted over 29 hours in total, usually I am usually kinda 'dying' for a couple of days after that, but Cathy kept me alive and awake due to her fantastic delivery of the course.
Already I am using some of the tools she gave us in my life and ship, and so I thank her, and Cornell for that, and thank Cornell for making us feel so welcome, and part of the family.