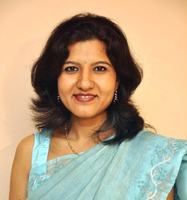 Laxmi Todiwan
Professor & HOD (Accommodations), AIH
The Park Hotels
India
Laxmi Todiwan
1 Star

2 Stars

3 Stars

4 Stars

5 Stars
'Back to School' was what the PDP at Cornell did to me- providing a great platform for learning, ideating and knowledge sharing with the very best hospitality professionals from around the globe. The content was up to date and relevant. I simply admire the knowledge and enthusiasm of the professors. The illustrious faculty Prof. Cathy Enz and Ali Kasikci shared many concrete real life examples through storytelling and made the class truly dynamic and interesting.
It provided the delegates opportunity to create international contacts and network with the hospitality professionals, hotel owners, developers and consultants from around the world. These programs have been some of the best that I have attended in my career. All courses I took were managed very professionally, I wouldn't have known what I missed had I not come to Cornell; I am grateful to my organization, The Park Hotels, India for giving me this opportunity. The coordinators managed the entire program well making it truly memorable, special thanks to Ms. Shara Walden, Isabel and Laura. The campus is scenic and one of the best in the world boasting of the old world charm and modernity all in one! Thank you to Cornell for making this an experience of a lifetime for me.
Ms. Laxmi Todiwan
Professor and HOD
The Park Hotels, India.