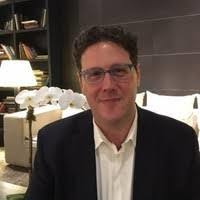 Jordi Valles Blistin
Acting General Manager
COMO Parrot Cay COMO Hotels and Resorts Turks and Caicos Islands
The Cornell GMP is definitely a Transcendent Experience!
1 Star

2 Stars

3 Stars

4 Stars

5 Stars
It was transformational and eye opening for me. The GMP was definitely an enriching and refreshing experience that I will never forget. The campus is simply a wonderful place that helps you relax and open your mind. It was such a dynamic and engaging program from the very beginning in so many aspects. Learning from such prestigious and inspiring Professors is priceless. The curriculum and the up to date materials provided at the program are outstanding. The GMP allowed me to sharpen my skillset and shift my mindset. As soon as the GMP started, I got immersed into different cultures by interacting with fellow executives from all over the world. Sharing different thought processes and business perspectives expanded my knowledge horizon. Participating together in such an intense program created a bond of friendship that can last a lifetime. The GMP contributed to my leadership development and I believe that it will take my professional career top a higher level. I am convinced that what I have learned in a couple weeks will always be very valuable in my career as a General Manager.
You can hear more from the participant by watching the video review (click below).