Customized Online Programs From Cornell
Online Executive Education Programs
Whether your team is seeking to hone its leadership skills, expand its knowledge of real estate and asset management, enhance its revenue management expertise, or develop a new social media marketing strategy, online learning from Cornell University's School of Hotel Administration should be part of your organization's talent-development plan. Online programs are easily scalable within an organization and can be customized with live faculty events such as videoconferences and webinars. Volume pricing incentives are available with a minimum commitment of as few as 20 courses. Cornell online courses are powered by our development partner, eCornell.
Client Success Story: Four Seasons Hotels and Resorts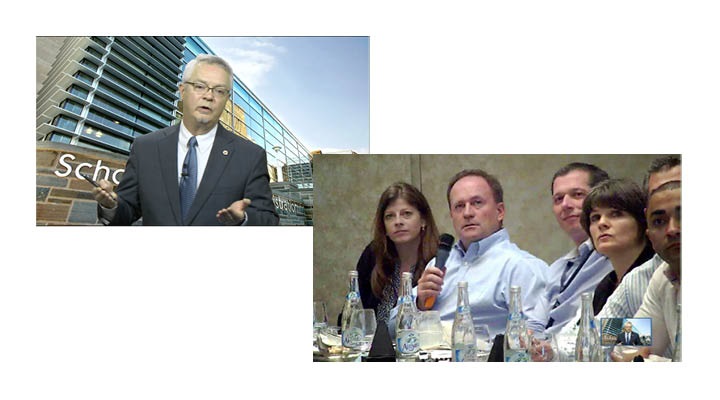 Early in 2016, Cornell began working closely with Four Seasons Hotels and Resorts to design and deliver a customized online program for its global directors of finance from the EMEA, APAC, and Americas regions. With Cornell HVS Professor of Hotel Finance and Real Estate Jan deRoos engaging in content discussions with Four Seasons vice president of operations finance, Tom Chirico, the program was created to meet learning outcomes as specified by Four Seasons. The content needed to be relevant and immediately applicable to make the investment worthwhile, and deRoos delivered.
For each region, the program began with a series of two-week online courses followed by a live two-hour videoconference with deRoos. In the two-hour live events, participants interacted with deRoos in a simulated classroom atmosphere. While virtual programs differ from face-to-face programs, deRoos commented: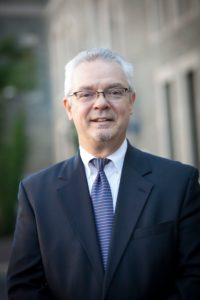 "The Four Seasons global teams met in Morocco, China, and Florida; it would have been logistically impossible for me to attend these meetings in person without severely disrupting my professorial work at Cornell. The ability to deliver a program using high-definition videoconferencing is an outstanding way to extend my reach and enables me to engage with learners in ways that were previously not possible. In addition, the use of the videoconferencing technology allowed Four Seasons to incorporate this content into their professional development programs at a significantly lower cost while still achieving their targeted learning outcomes."
Chirico shared his thoughts: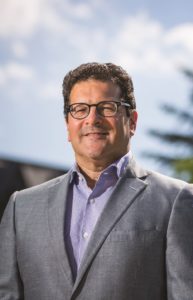 "This was our second custom online program with Cornell where we engaged with Professor Jan deRoos in both online course content and a simulated classroom environment. Jan and I customized the learning points prior to his live presentation based upon feedback from our directors of finance, who had just completed the online courses. During the videoconference events, our directors of finance were able to relate the online content with Professor deRoos's live presentation, and share their practical experiences with the entire group.
Each year we are requiring our directors of finance to take at least one Cornell online program and we are considering expanding this to some of our operational disciplines based upon the value we feel it has brought to our directors of finance. Our management teams need to understand the owners' and asset managers' perspectives, and the online course curriculum for the Certificate in Hotel Real Estate Investments and Asset Management has been invaluable in assisting us. Understanding the real estate component, various ownership objectives for the asset, and how this translates to the asset-management strategy has really proved beneficial to our teams from a development and operational perspective."
Over 100 directors of finance participated in the custom program and provided overwhelmingly positive feedback. Based on their online experience, several Four Seasons individuals chose to attend the on-campus Cornell University Professional Development Program (PDP) and study directly with deRoos.
---
About Online Learning at the School of Hotel Administration
The Cornell University School of Hotel Administration, working with its development partner, eCornell, has been developing high-impact, career-enhancing online learning for over 15 years. Working with hospitality companies from around the world, Cornell efficiently and effectively provides practical tools to enhance job performance and, ultimately, the bottom line. Employees engage with content—and with other learners—from the convenience of their workplace or home office. With over 50 courses to choose from, each two-week course has a monthly start date.
Over 190,000 courses have been delivered since 2002. Contact us to discuss how your organization can benefit from Cornell: SHA-Online@cornell.edu.