Tommy Ballerini '18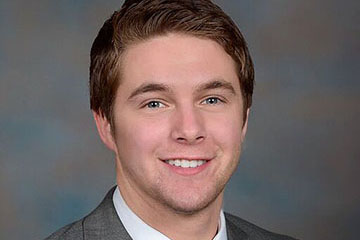 Hometown: Maywood, NJ
Minor: Real Estate
Concentration: Corporate finance/financial consulting
Why SHA [Cornell Peter and Stephanie Nolan School of Hotel Administration]?
SHA [Cornell Nolan School] is unlike any other school in the world. It's the perfect blend of business and hospitality, providing endless opportunities in terms of career paths. I know I have a well-grounded background in so many different areas due to how much SHA [Nolan School] has rigorously prepared me.
If you were to offer advice to incoming first-year students, what would you say?
Be open-minded.
Act like a sponge and take in as much as possible.
Take advantage of the resources available to you.
I now send questions to professors on a regular basis, utilize the communication center, and stop by Student Services whenever I need to.
What is your definition of diversity as it relates to your Cornell experience?
Differences in thought, culture, and experiences are what I consider to be diversity. At SHA [Nolan School], I've met some amazing people who have different backgrounds and experiences that I can truly learn from. My SHA [Nolan School] experience would simply not be the same if I was not exposed to such interesting and diverse people.