Savannah Woodworth '17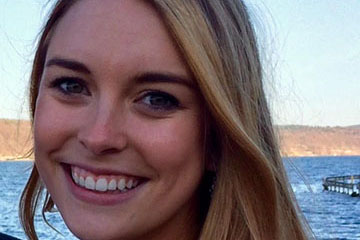 Why SHA [Cornell Peter and Stephanie Nolan School of Hotel Administration]?
I chose SHA [Cornell Nolan School] because, when searching for an undergrad institution, I wanted somewhere that could combine my want of a business school education with my passion for service. Cornell and SHA [Nolan School] combined this perfectly and has been one of the best decisions I have ever made.
What does being a Hotelie mean to you?
Being a Hotelie means being willing to go above and beyond to make others feel welcome, no matter what. It means wanting to help others and connect, forming not only business contacts, but also deep friendships.
What is your main Cornell extracurricular activity? Why is it important to you?
My main extracurricular activity is my sorority, Pi Beta Phi. Being in a sorority exposed me to so many different sides of Cornell that I may not otherwise have known.