Samuel Clement '16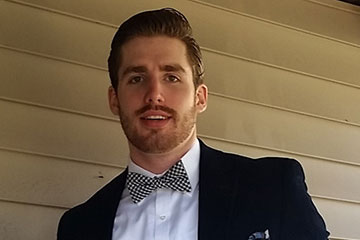 What does being a Hotelie mean to you?
Being a Hotelie means you are part of the world's greatest network. Not only do you have the power of the education you've earned at the school; you also have the network and support from everyone around you, a culture that can push you to the next tier of success.
If you were to offer advice to incoming transfer students, what would it be?
Get involved. Meet new people. Try as many scary and challenging things as possible. Ask a ton of questions. Always push yourself to the next level—see what you can achieve.
What is your main Cornell extracurricular activity? Why is it important to you?
My main activities were varsity football and club basketball. Although I was very involved in SHA [Cornell Peter and Stephanie Nolan School of Hotel Administration], it was a great decision for me to get involved in clubs outside of the school. SHA [Cornell Nolan School] really is your home base, and it is where you get established and meet your colleagues, friends, and "family." However, stepping outside of that zone was great for me because I saw more, had more options, and became more well-rounded, both socially and academically.