Marlee Birnberg '17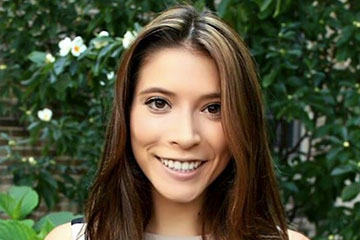 Hometown: Short Hills, NJ
Minor: Real estate
Concentration: Services marketing
What does being a Hotelie mean to you?
There is an overwhelming sense of pride when anyone says "I am a Hotelie." Hotelies have similar outlooks on life and goals for the future. Although we may enter different businesses, the underlying hospitality theme drives our dedication to work around people every day.
What internship has most impacted your career plans?
My Bay Club internship after my sophomore year impacted my post-grad plans the most. The Bay Club's company culture aligned with my values and lifestyle. I was excited to go to work every day.
What is your main Cornell extracurricular activity? Why is it important to you?
I joined Pi Sigma Epsilon (PSE)—one of the business fraternities on campus—to find a network of people outside the Hotel School [Cornell Peter and Stephanie Nolan School of Hotel Administration] to help shape my career interests and my college experience in general. I built my business acumen with PSE's resources and have since taken junior and executive board positions. As a senior and vice president of alumni relations, I have been able to give back to the underclassmen from my experiences.