Lauren Mahaney '16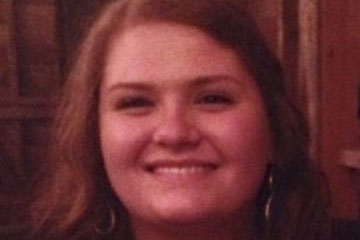 Hometown: Kentfield, CA
Minor: Real estate
Concentration: Corporate food and beverage operations
Why SHA [Cornell Peter and Stephanie Nolan School of Hotel Administration]?
I always knew I wanted to go into hospitality, so I set my sights on SHA [Cornell Nolan School] as soon as I learned that it was the premier hospitality school in the country, if not the world. Looking back now, I've never had more doors open to me than when I have told people that I went to the Hotel School [Nolan School].
What does being a Hotelie mean to you?
To me, being a Hotelie means that you take pleasure in helping other people enjoy experiences. Personally, I get the greatest professional enjoyment from making a regular experience special or from turning an ordinary moment into something unforgettable. The way people light up when that moment becomes special to them makes me truly happy that I do what I do.
What are your plans post-Cornell?
I am currently working as a supervisor at a luxury private members club at AT&T Park, where the San Francisco Giants play. This is a special opportunity for me because I was able to combine my two passions—hospitality and sports—into one pretty awesome job at the ballpark where my favorite team plays.
If you were to offer advice to incoming first-year students, what would you say?
1) Treat everyone you go to school with like a hospitality professional. This industry is very small, and word travels, because people are unlikely to forget being treated poorly in the past; and 2) don't forget to take classes that you are passionate about.
Don't forget that you have been given the opportunity to go to a university that prides itself on being an institution for any person seeking knowledge in any study. Embrace that freedom because you may never have the opportunity again.