Davana Bolton '16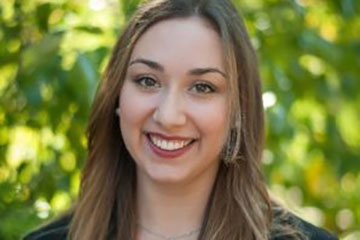 Hometown: Cheshire, CT
Concentration: Beverage management
What does being a Hotelie mean to you?
Being a Hotelie means practicing business with heart. We learn plenty about profit maximization and good business practices, but when it comes down to it, a Hotelie will always place the guest and their happiness above anything else. Being a Hotelie means having empathy, patience, and that extra special quirk that removes you from the pack.
What accomplishments are you most proud of while at Cornell?
I joined Cornell Cuvee, SHA's blind wine-tasting society, at the beginning of my senior year. I was selected for the team that would compete in Lausanne, Switzerland, at a competition called Millesime. My team and I became close while we practiced five or more evenings per week and our coach, Cheryl Stanley, offered guidance. Over spring break, we traveled to the competition and placed third against 13 teams from all over Europe!
What is your main Cornell extracurricular activity? Why is it important to you?
I was a member of Cornell DanceSport (competitive ballroom dancing) for four years, and it was one of the best decisions I made at school. When I joined as a freshman, I gained an instant group of friends from every year and major who helped me transition to life at Cornell. By my senior year, those same people were my roommates and my family.