Claire Benninger '17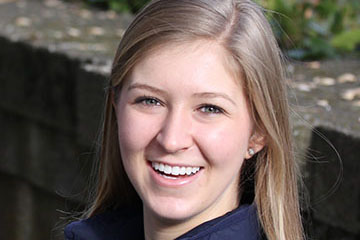 Hometown: Hillsborough, CA
Minor: Real estate
What does being a Hotelie mean to you?
Being a Hotelie means being a member of one of the most well-connected and integrated communities in the industry. Joining the Hotelie community is not about being a part of a community just for your four years at Cornell; it's about joining a community for a lifetime.
What internship has most impacted your career plans?
My internship at Hersha Hospitality Trust has most impacted my career goals. I met and interacted daily with people who helped me learn, grow, and—ultimately—confirm my passion for the industry.
What is your main Cornell extracurricular activity? Why is it important to you?
I have held multiple roles in my sorority from chief financial officer to a recruitment board member. Throughout my positions, I have gained hands-on experience with money and people management. Through Greek life, I also met some of my closest friends whom I know will remain in my life long after Cornell.