Vishal Singh MMH '04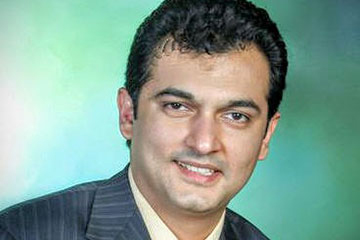 Vishal Singh
Concentration: Online marketing and distribution, revenue management
What were your goals coming into the program? Did they change as you progressed?
My prior experience was exclusively in luxury hotels, and my goal was to open my horizons, learn from the very best hoteliers, and develop/manage my very own hotels. But the MMH program exposed me to a lot more that this industry has to offer.
During my internship with STR, I conducted a feasibility study for launching the competitive performance-benchmarking model for other industries. Also, due to the MMH program, I discovered a young company (Expedia) that was revolutionizing travel using the power of technology.
The advice I received from professors, career management, and alumni was, "It's OK to change course, rediscover, and find new challenges during your time in the MMH program." So in 2004 I plunged into the online travel world with Expedia and spent an exciting decade with them specializing my online marketing and distribution skills.
Where are you working now? How did your time at Cornell play a role in landing this position?
After Expedia, the spirit of entrepreneurship led me back to one of my original goals: to develop/manage my own hotels. In 2017, I launched Digital Hotel Sales to work with clients in the global financial services community with a focus on investment opportunities in travel, tourism, and the distribution space. At this time, I am helping launch a hotel management/development company with highly seasoned hotel GMs and developers.
If you were to offer any advice to an incoming MMH student, what would it be?
Firstly, connect with me and other alumni on LinkedIn. Next, remember that the total travel bookings in 2016 will be $1.4 trillion, with a global GDP impact of $7.8 trillion. So you're in a great industry, and you've made a wise decision by joining the finest hotel administration program in the world. Learn, engage, network, and above all else, enjoy your time there. But remember to retain focus on developing your goals.