Mairin Barnes, MMH '14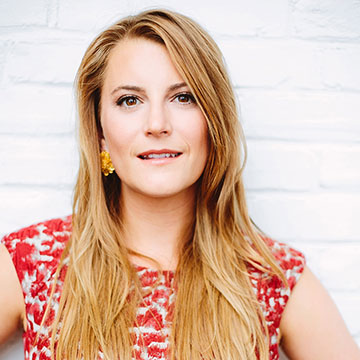 Mairin Barnes
Founder of Sweet Whistle
Hometown: Haverford, Pennsylvania
Concentration: Self-directed/entrepreneurshi
Why Cornell? Why the Hotel School [Cornell Peter and Stephanie Nolan School of Hotel Administration]?
I was fortunate enough to pursue my undergraduate studies at Cornell and therefore knew the tremendous value of a Cornell education and the Cornell network. After working in finance for five years, I wanted to pursue my goal of starting my own business in the hospitality industry. The Hotel School [Cornell Nolan School] has a reputation for excellence that is world-renowned, making it the perfect place to bridge my business background with my interest in hospitality entrepreneurship.
However, it was my conversations with alums of the program that truly inspired me to make the decision. Whether I was speaking to an alum working in hospitality finance or a restaurant entrepreneur, their feedback continually centered on their respect for the Cornell community and the doors the Hotel School [Nolan School] opened to help them achieve their goals.
What's your best advice for prospective MMH candidates?
Be as specific as possible with yourself about what you want to get out of the program. There are so many interesting paths to take during your short time as an MMH candidate that it can become overwhelming to narrow down your course selection, speaker series, and event options. The better defined your goals are from the beginning, the more you can truly immerse yourself into all that the MMH has to offer for your next career step.
What is your memorable MMH moment?
I would pick the trip to Los Angeles hosted by the Leland C. and Mary M. Pillsbury Institute for Hospitality Entrepreneurship. I had the opportunity to attend both the Innovation Network and the Thayer Ventures Annual meeting.
The Innovation Network invites industry leaders to a day of brainstorming, speaker series opportunities, and networking, all focused on the future of innovation in hospitality. It was truly a unique experience to not only meet many of these executives, but also to hear their goals for innovation in their respective companies.
The following day, Thayer Ventures, a venture-capital firm focused on the hospitality industry, allowed our group to sit in on their annual meeting. We had the privilege of hearing presentations from each of their portfolio companies regarding their goals, growth strategy, and team backgrounds. It was incredibly inspiring to hear from some of the most innovative leaders in the industry and listen to their views on the future.