Emily Ambrose MMH '16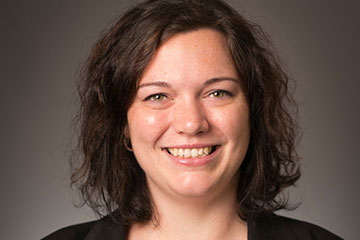 What work experience did you have before starting the MMH?
Before beginning the MMH program, I worked for a number of years in a diverse array of hospitality roles, including being a barista, serving in both fine-dining and bar-and-grill establishments, guest service, event management, sales, and marketing. I've always loved hospitality and F&B, so I became involved in every aspect of the industry possible.
What were your goals upon starting the program?
I wanted to hone my quantitative skills, and to gain a greater understanding of business practices. I had very little business/financial acumen, and my goal was to both better understand and execute on those skills and abilities.
What has been your favorite MMH experience?
Joining the global Hotelie community was wonderful, and a benefit of the experience that I barely anticipated. I learned a lot during my time in the program, but also grew a lot both personally and professionally. The MMH is about personal development as much as professional development, and I would encourage any incoming MMHer to take full advantage of all of the experiences offered during the program.