Aida Scarpati, MMH '18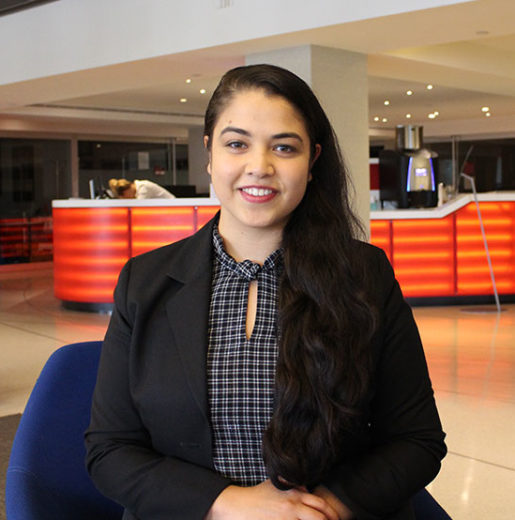 Aida Scarpati
Hometown: Westchester, NY
Concentration: Self-directed
What work experience did you have before starting the MMH?
Before coming to Cornell, I was managing my family's Italian restaurants in Connecticut. I enjoy working the front of the house, planning events, and forming lifelong friendships with my guests.
Why did you choose the Cornell MMH?
I first heard about the Hotel School [Cornell Peter and Stephanie Nolan School of Hotel Administration] from my brother, who learned of the program during his time at the Culinary Institute of America. Having completed my undergraduate studies, I was intent on pursuing a career in the food and beverage industry. I have worked for my family's restaurant business since childhood, and I was certain I wanted to continue my career in the industry. I soon recognized the significant advantage a master's degree would offer; however, I did not want a traditional MBA. The MMH program presented the perfect fit—it offers a business education with a focus on the industry that I love.
Tell us about your first impression of the Cornell MMH program.
From my first day at the Hotel School [Cornell Nolan School], I instantly felt at home. Being among peers and faculty who devote their pursuits to this industry is inspirational, and motivates me to learn every day.
What are your plans post-Cornell?
After completing the MMH program, I hope to continue building on my entrepreneurial dreams in event planning. Since the program has so much to offer, from extremely relevant coursework to professors and alumni who are always willing to give advice, I have no doubt that neither I nor my classmates will have any issues pursuing our post-graduation dreams.