Cornell Hospitality Quarterly (CQ)
The Cornell Hospitality Quarterly is a peer-reviewed, scholarly journal that is published quarterly in association with the Cornell Peter and Stephanie Nolan School of Hotel Administration.
The CQ aims to be a source of the best advances in theory and/or research relevant to management of the hospitality industry, broadly defined to include all businesses or other organizations involved in the transport, accommodation, feeding, entertainment, and caretaking of voluntary travelers away from home.
Papers and research notes on any topic, from any discipline and using any methodology, are welcome provided they sufficiently advance our understanding of how to manage hospitality businesses and organizations.
The CQ's audience is primarily academic researchers, but also includes advanced students in business, hospitality, and other schools as well as hospitality consultants, developers, executives, investors, and managers.
Prospective authors should review the manuscript preparation guidelines before submitting a manuscript.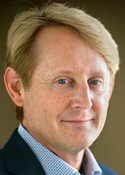 Bruce Tracey
Editor, Cornell Hospitality Quarterly/ Professor of Management, Cornell Peter and Stephanie Nolan School of Hotel Administration