Michael Z. Kay '61, Emeritus Member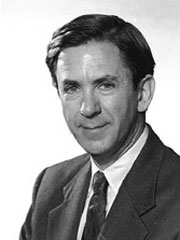 Michael Z. Kay '61, Emeritus Member
President and CEO (retired)
Michael Z. Kay '61 is the retired president and chief executive officer of LSG Sky Chefs, the largest worldwide provider of integrated in-flight airline solutions—including catering, procurement, and equipment—serving 270 airlines in 48 countries with 362 million airline meals annually. He also served as president and chief operating officer of Portman Hotel Company, president and chief executive officer for Omni International Hotels, Ltd., and senior vice president of operations for Americana Hotels, Inc.
Kay graduated with a Bachelor of Science from the Cornell University School of Hotel Administration (now the Peter and Stephanie Nolan School of Hotel Administration) and is currently a member of the Cornell University Council, as well as director for Radiant Systems and board member of the Points of Light Foundation. In the Atlanta community, he is an officer and director of the Jewish Federation of Greater Atlanta, a board member of United Way of Metropolitan Atlanta, and an advisory board member of Carter, a full-service real estate company. Kay has also served as an executive-in-residence for the College of Business Administration at Georgia State University.
Kay serves as board chairman for the Community Foundation for Greater Atlanta. With more than $800 million in assets, the Community Foundation connects donors, nonprofits, and community partners to make philanthropy happen.
Kay is married and has four children and six grandchildren. He lives in Atlanta with his wife, Ann.