Scott D. Berman '84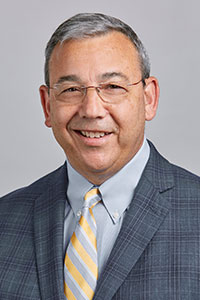 Scott D. Berman '84
Principal and U.S. Industry Leader, Hospitality and Leisure
Scott D. Berman is a principal and the US industry leader for the hospitality and leisure subsector at PwC, leading the firm's industry program focused on client service, industry perspective, and research.
Berman has over 30 years of diversified experience in the areas of commercial and financial diligence, market and business strategy, and subject matter expert advisory within the hospitality, tourism, and leisure sectors.
In his 24 years at PwC, he has provided consulting services in over 40 countries across the firm's network and in all 50 states.
Prior to joining PwC, Berman was the director of development for Hilton International, where he was responsible for brand development and acquisition of existing properties in the United States, Canada, Mexico, Latin America, and the Caribbean.
Berman is an active member of the Urban Land Institute Hotel Development Council (HDC) and its former chair; a member of the Advisory Board of the Cornell University Center for Hospitality Research; a member of the Executive Board of the Greater Miami and the Beaches Hotel Association; trustee of the American Resort Development Association; and a member of the International Society of Hospitality Consultants. He sits on the planning and steering committees of both the NYU Hospitality Investment Conference and the Americas Lodging Investment Summit (ALIS).
Berman has appeared on CNN and CNBC as an industry expert and is frequently quoted on hospitality issues in the Wall Street Journal, USA Today, the New York Times, Forbes, and a variety of industry publications. He has recently written several academic journal articles for both the Cornell Hospitality Quarterly and the Center for Hospitality Research.
Berman holds a degree in hotel administration from Cornell University.